I'm sorry for yet another mini hiatus! Final reviews are brutal--as are wrap-up-the-quarter tests and COLLEGE APPLICATIONS!!!! (Still haven't successfuly gotten one in the mail yet).
All right, enough of that babble. Here is my current book wish list for the holidays.
1.
Leap of Faith--
Erin
reviewed this one, and I find the differences in denominations to be fascinating for some reason. So it's a must-read.
2.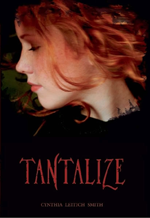 Tantalize: A werewolf, a vampire-chef-in-training, and one very unique girl all combine to make this story seem tempting to read. plus its set in the Texas capital--Austin!!! I personally give cudos to any author who writes about vampires in Austin...
3.
Princess Mia: this is the last installment of the Princess Diaries series. It won't be out for awhile.
4.
Spiderwick Chronicles: I really, really want to buy these but they're so expensive!!
5.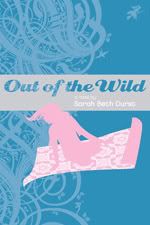 Out of the Wild: I can't wait for this one! As always, Sarah Beth Durst's books promise adventure and fun.
6.
Wildwood Dancing: I've heard many, many great reviews of this book. Plus--it combines fairies with Romania! Yay!
7.
Breaking Dawn: the fourth installment of the Twilight series. I seriously CANNOT WAIT!!!!!
Anyway, I haven't been posting enough in this blog. Sorry I've been neglecting for so long. Senior year is by far the busiest! ^_^