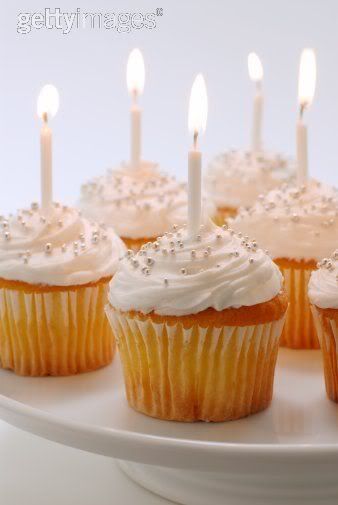 Happy Birthday dear blog! Happy birthday dear blo-og, happy birthday to you!!!!

Yes, today is officially the day I started my blog!!!!!! I'm so happy to have had this experience of sharing books, opinions, and my writing with all of my wonderful internet friends! I wish I could actually *make a dish* and serve it to people here, but unfortunately, our technology is thus limited in the way of creating virtual parties. So anyway, this blog thing has been very fun, and the people I've met here are so cool. I'm not sure I'll be able to keep it up when I'm in college (*tear*), but for now, I'll keep on blogging.
I've also come across a really cool tag, by the way of Miss Erin which I've decided to convert to: all the things I love when they happen on my blog.

--------------------------------------------------------------------------
I love it when I have a lot of comments(!!!!)
I love it when I post some writing or a poem and I get really great feedback
I love it when I make a new blog friend
I love it when I introduce people to books they've never heard of before.
I love it when someone writes something that makes me laugh in a comment or on their own blog.
I love it when I learn about new books I've never heard of before.
I love it when I realize I've been blogging a whole year and I never want to stop!
With lots of ♥ ,
Sookie